Karen
Purnell
Managing Director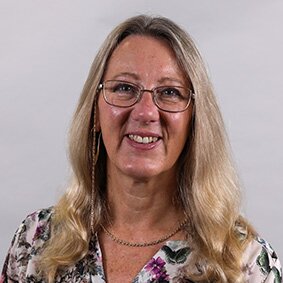 work
KarenPurnell@itopf.org
Dr Karen Purnell is a Fellow of the Royal Society of Chemistry with a PhD in Chemical Physics from Bristol. She joined ITOPF as a Technical Adviser in 1994 and, having found the perfect environment in which to combine her strong principles of science-based decision making, objectivity and service to the maritime community, she moved through the ranks, becoming Managing Director in 2009. During her career with ITOPF, Karen has attended several major oil spill incidents in many different countries including the SEA EMPRESS, in the UK in 1996, the PRESTIGE in Spain in 2002 and the TASMAN SPIRIT in Pakistan in 2003. She has contributed to several environmental damage assessment processes, including the COSCO BUSAN incident in the USA. Prominent amongst her achievements is the expansion of ITOPF's capability to respond to spills of HNS (Hazardous & Noxious Substances).
In her role as Managing Director her focus is to ensure that ITOPF is recognised as the leading provider of objective technical advice on accidental ship-source pollution through delivery of its five key services. She is also Chairman of ITOPF's Board of Pension Trustees.
Previous Experience
Karen is a keen supporter of applied research and development and has spent much of her career prior to joining ITOPF in this field. She worked for a company specialising in developing novel solutions to reduce the volume of radioactively contaminated waste and clean-up of contaminated land and, before this, she worked as a research chemist and analyst.
Professional Bodies
Karen is a Fellow of the Royal Society of Chemistry, a Liveryman of the Worshipful Company of Shipwrights, and a Member of the Institute of Directors.
Publications
Purnell, K. & Zhang, A. (2014) What Makes a Good Response? Proceedings of the 41st International Oil Spill Conference (IOSC), Savannah, USA, 5-8 May 2014
Purnell, K. (2009). Are HNS spills more dangerous than oil spills? A White Paper for the Interspill Conference & 4th IMO R&D Forum, Marseille, May 2009
Chapman, H, Purnell, K. Law, R.J., Kirby, M.F. (2007) Chemical Dispersants to Combat Oil Spills at Sea: A Review of Practice and Research Needs in Europe. Marine Pollution Bulletin, 54 (7), July 2007
Dicks, B, Parker, H., Purnell, K. & Santner, R. (2002) Termination of shoreline clean-up - a technical perspective. Paper presented at CEDRE "Technical Lessons Learnt from the Erika Incident and Other Spills" seminar, 13-15 March 2002, Brest, France
Purnell, K. (1999). Comparative costs of low technology shoreline clean-up methods. Paper presented at the International Oil Spill Conference 1999, 7-12 March 1999, Seattle, USA
Various articles and view-points in industry/scientific publications and newspapers