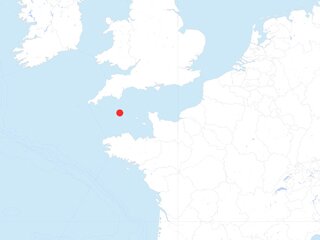 Incident
On 31st January 2006, the Marshall Islands-registered chemical tanker, ECE (8,003 GT, built 1988) was on a laden voyage from Safi, Morocco to Ghent, Belgium with a cargo of 10,361 tonnes of Phosphoric Acid when she collided with the bulk carrier GENERAL GROT-ROWECKI (38,498 DWT) off Alderney, Channel Islands, UK. The tanker was seriously damaged and took on a heavy list. Despite attempts by the French Authorities to tow the vessel to a port of refuge, she sank the following day in International waters. At the time, there were 69 tonnes of Intermediate Fuel Oil (IFO 180), 15 tonnes of marine diesel oil and 22.3 tonnes of lubricating oils on board.
Response
The Manche Plan, cooperation agreement between France and the United Kingdom in case of shipping incident, was implemented on 1st February. Following meetings between the French and British authorities and the shipowner a response plan was agreed and implemented. An underwater survey of the wreck was carried out and it was found that the vessel had suffered massive damage on sinking. Despite strong currents that made the overall operation very challenging, all pumpable oils were removed from accessible tanks and three options were considered to deal with the phosphoric acid cargo: leave in the shipwreck, controlled release or cargo removal. Following a risk assessment of the three options it was agreed to release the phosphoric acid in a controlled manner based on its high solubility and low toxicity of the phosphates resulting from the acid dissociation in the seawater.
Throughout the operation, the level of phosphates and pH was monitored in the vicinity of the wreck. Although phosphate levels were found to be several times above background, they were not sufficiently high to raise concerns that damage to the environment would result, recognising the short life of the phosphoric acid under this form once released and the fact that the cargo was destined to be used as fertiliser.
ITOPF involvement
ITOPF provided advice to both the ship-owner and the French authorities through the incident. In particular, ITOPF was involved in the risk assessment of the different options of response in relation to the oils and cargo remaining on board.
Links
Categories: United Kingdom, France, HNS, Chemical Tanker, Europe