About Us
ITOPF has responded to over 840 incidents involving oil or chemical spills worldwide. Our highly skilled international team are ready to assist 24 hours a day, 365 days a year to provide impartial technical advice.
ITOPF operates on a not-for-profit basis. We provide a wide range of technical services to back up our core role of responding to ship-sourced spills. The five key services that we offer are spill response, claims analysis & damage assessment, contingency planning and advisory work, training and education and information.
Our services are provided to our Members (tanker owners) or Associates (other shipowners) and their oil pollution insurers (normally one of the P&I Clubs), and we offer also our services at the request of governments and intergovernmental organisations such as IMO and the International Oil Pollution Compensation Funds (IOPC Funds).
ITOPF has offices in London and Singapore. Our team of around 45 staff - 20 of whom are available to respond to spills - combined with over half a century of first-hand spill response experience, is what makes us truly unique.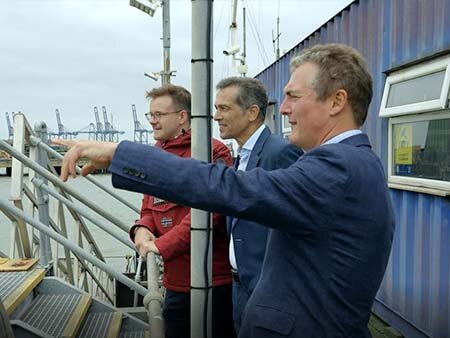 A five-minute film highlighting ITOPF's experience, credentials, and role during a pollution incident.
Categories: Spill Response, Damage Assessment, Training & Education, Contingency Planning & Advice, Information Services
Vision & Mission Statement
"To be a trusted source of objective technical advice worldwide on preparedness and response to accidental marine spills."
"To promote effective response to marine spills of oil, chemicals and other substances as a means of reducing impacts on the environment and affected communities."
Core Values
Collaboration – inspiring teamwork and cooperation to achieve the goal of effective spill response.
Integrity – engendering trust in our work through honesty and scientific principles.
Objectivity – providing unbiased, consistent advice to all who seek it.
Respect – empowering a friendly, supportive culture that values diversity and the abilities and experience of all.
Diligence – delivering our services to the highest standards of excellence, with skill and good judgment.
Key Partners
We work closely with government, industry and scientific partners to complement our work in promoting effective response to marine spills.
Working Groups
We have several internal working groups to enable individuals to concentrate on specific technical aspects in order to disseminate to the wider team. Our staff are routinely rotated within the groups to ensure a broad range of skills is developed.