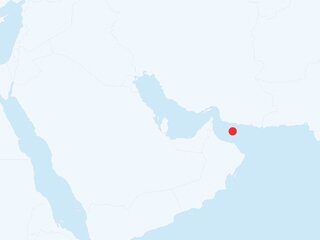 Incident
The South Korean tanker SEA STAR was on voyage from Ras Tanura, Saudi Arabia to Rio de Janeiro, Brazil when it collided with the Brazilian tanker HORTA BARBOSA in the Gulf of Oman on 19th December 1972. The collision caused an explosion, where 12 crew members died. Both vessels caught fire but while the HORTA BARBOSA was extinguished within a day, the SEA STAR continued to burn. After a series of explosions, the SEA STAR sank five days after the collision. The incident resulted in the spillage of approximately 115,000 tonnes of crude oil.
Response
No response actions are known to have been implemented.
ITOPF Involvement
ITOPF was not involved with this incident.
Selected Bibliography
Hooke, N. (1997) Maritime casualties, 1963-1996. 2nd edition, LLP Limited, London
Butler, J.N. (1978) The largest oil spills. Inconsistencies, information gaps. Ocean Industry, October 1978, pp.101-112
Links
Categories: Oman, Oil, Oil Tanker, Asia