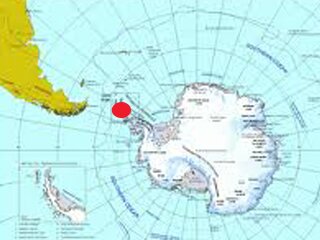 Incident
The ice strengthened cruise vessel, USHUAIA (2,802 GT; 1968 built) ran aground on 4th December 2008, while sailing through Bahia Guillermina, along the west coast of the Antarctic Peninsula. At the time of grounding the vessel was carrying 89 passengers and 42 crew. All passengers were later safely transferred onto a Chilean Navy vessel, which was the first to respond to the incident. It was understood that USHUAIA was carrying a total of 440 tonnes of Marine Gas Oil at the time of the grounding and that three fuel tanks were breached, in addition to the sludge and slop tanks. The bulbous bow of the casualty was also understood to have been flooded.
Response
Oil sheen was observed emanating from the casualty by a Chilean Navy helicopter, but appeared to be dissipating within a short distance and was not considered to warrant an active response. No shorelines were threatened or impacted by the oil.
Responsibility for marine pollution within Chile rests the Chilean Navy, who coordinated their response to the incident from their headquarters in Punta Arenas. On the morning of 8th December 2008, USHUAIA was successfully refloated with the assistance of a Chilean Navy tug. Following this, an underwater survey of the casualty revealed that it had sustained significant damage. USHUAIA then proceeded unescorted towards Media Luna, an Argentinean base in the South Shetland Islands, and then finally to a shipyard in Punta Arenas for repairs.
ITOPF Involvement
ITOPF was requested to attend the incident by the P&I Club, and travelled to Punta Arenas to work with the Chilean Navy at their Headquarters. Advice was provided on potential impacts of the spill, response strategies, and contingency arrangements for the onward voyage to Media Luna.
Categories: Antarctica, Oil, Cruise Ship, Planning & operations