Lisa
Woolgar
Information and Communications Manager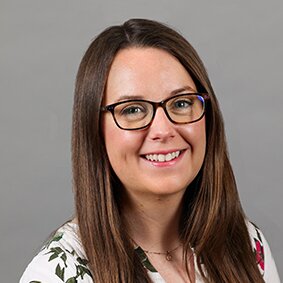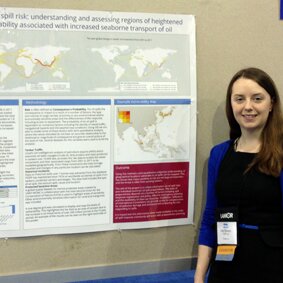 Lisa Woolgar (Stevens) has a degree in Physics with Satellite technology and joined ITOPF in 2006. Her career has seen her progress through several positions within ITOPF becoming Information and Communications Manager in 2016.
Lisa is responsible for the development, strategy and implementation of ITOPF's services and applications for Information, Knowledge, Education and Communication. As well as overseeing Information and Communication Team, she leads the Knowledge Management Working Group.
She has a particular focus on improving and developing ITOPF's exchange of information and knowledge through the strategic and technical development of Geographic Information Systems, databases, processes and websites. Lisa has acted as project manager for a number of large projects, including the tanker route project, which using GIS models and analytical tools highlighted key regions of heightened risk from oil spills to assist the wider oil spill response community with preparedness planning.
Previous Experience
Before joining ITOPF, Lisa worked in the QinetiQ Space department focusing on image processing, feature extraction and developing algorithms using IDL and image processing software with high resolution optical and SAR data. Using her broad range of skills she was part of a project providing operational services for automatic SAR ship detection and classification, as well as providing GIS consultancy and project support for a governmental information mapping service portal.
As a research assistant at Southampton Oceanography centre Lisa worked on projects to understand the Agulhas current and autonomous drifting temperature/salinity profiling Argo floats.
ITOPF Working Groups
Lisa heads up the Knowledge Management Working Group.
Published Papers
Stevens L. (2014) Visualising spill risk: understanding and assessing regions of heightened vulnerability associated with increased seaborne transport of oil. Proceedings of the 22nd Triennial International Oil Spill Conference, Savannah, Georgia May 5-8 2014
Stevens L. (2013) Assessing the changing risk of oil spills and oil movements. Proceedings of the 2013 Esri International User Conference, San Diego, California July 9-13 2013.
Woolgar L. (2008) Assessing the increasing risk of marine oil pollution spills in China. Proceedings of the 20th Triennial International Oil Spill Conference, Savannah, Georgia May 4-8 2008