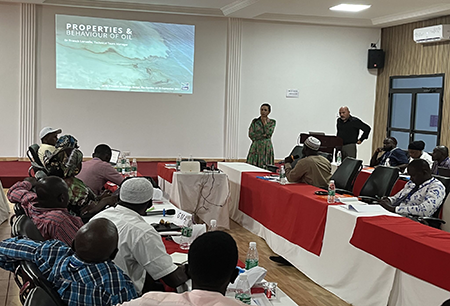 A five-day workshop on the National Oil Spill Contingency plan took place in Gambia hosted by the Gambian Maritime Administration with GI WACAF.
Franck Laurelle contributed to the running of the workshop, leading sessions and delivering presentations on the properties and behaviours of oil when released to the marine environment, as well as ITOPF's role in responding to pollutant spills and methods of effective spill response.
Franck worked alongside Nicky Cariglia, Marittima Ltd., where they delivered table-top exercies and discussed case studies to meet the objective of the workshop, providing relevant training to the national stakeholders on the fundamentals of oil spill response.