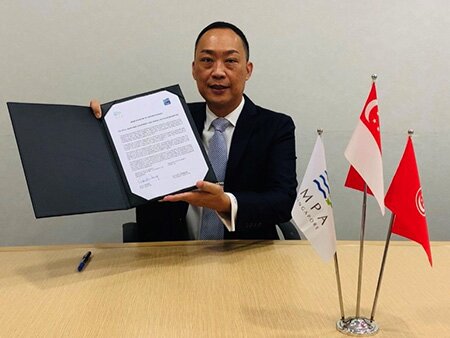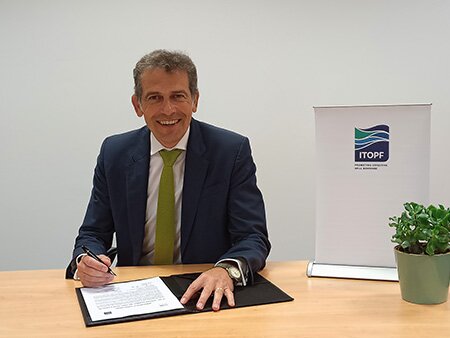 ITOPF and the Maritime and Port Authority of Singapore (MPA) have renewed a Memorandum of Understanding (MoU) on oil spill response equipment and vessel rates in Singapore. This comes into effect on 24 October 2020.
The new document, which was presented at the Singapore International Bunkering Conference and Exhibition (SIBCON) 2020 on 7 October, was signed remotely by ITOPF's Technical Director, Richard Johnson, and MPA's Port Master, Captain Kevin Wong.
The MoU was first signed in 2007 to expedite claims for compensation. It comprises pre-agreed rates for the use of resources during a spill response for vessels entered in the International Group of Protection & Indemnity Clubs (IGP&I) or incidents involving the International Oil Pollution Compensation (IOPC) Funds.
Richard Johnson commented, "This is the fourth edition of the MoU and signals the enduring success of this initiative in facilitating compensation payments for the benefit of all parties involved, as well as a strong partnership between ITOPF and MPA."
Categories: Asia, Contingency Planning & Advice