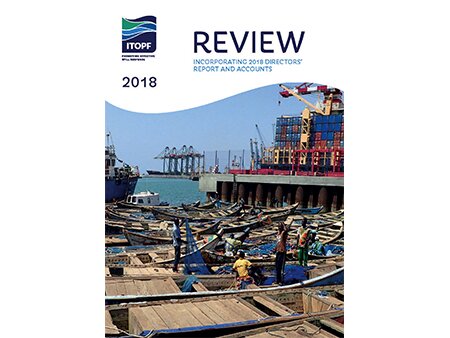 ITOPF has just published its Annual Review for 2018. This report incorporates Financial Statements for the year ending 20th February 2018 and provides notice of its Annual General Meeting on 8th November 2018.

In his opening statement, ITOPF's Chairman, Paddy Rodgers, highlights the activities of the team during the last financial year. This saw ITOPF respond to 15 incidents on site, including its first spill in Togo, which marks the 100th country that ITOPF has assisted. In a change to the trend observed in recent years, about two thirds of the incidents attended involved tankers, with nearly half of the total cases occurring within a 5½ week window in August/September.

ITOPF's first-hand experience on site at spills was shared at many training and advisory assignments over the course of the year. The team has also been working on several agreements in order to facilitate damage assessment and claims processes.

ITOPF celebrates its 50th anniversary in 2018 and Mr Rodgers commends the consistently high-quality service that ITOPF delivers to shipowners, their insurers and the wider maritime community.
If you would like a hard copy of the Annual Review, please contact Terry Goodchild.
Download a PDF.
Category: Company literature