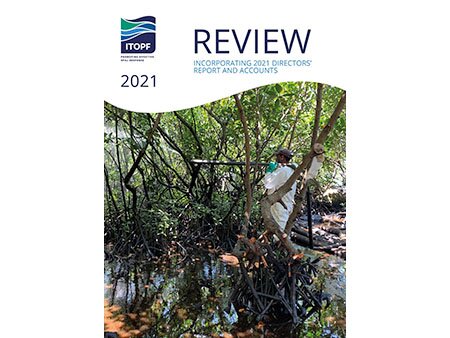 ITOPF has just published its Annual Review for 2021. This report incorporates financial statements for the year ending 20th February 2021 and provides notice of its Annual General Meeting on 30th November 2021. Due to uncertainty regarding Covid-19 restrictions, the venue for the AGM will be announced at a later date.
In the Review, Chairman, Erik Hånell, President & CEO of Stena Bulk, reports on ITOPF's activities and achievements during the last financial year and reflects on how the organisation has adapted to meet the challenges of the pandemic.
ITOPF attended six new incidents in the year under review, only one of which involved a tanker. Five incidents involved a spill of bunker fuel and one incident involved a spill of plastic nurdles. In addition, technical advice was provided remotely in response to a further 35 incidents. The team also undertook numerous contingency planning, advisory and training assignments.
Hard copies of the Annual Review are currently being sent to ITOPF Members and contacts. If you would like to be added to our mailing list, or would like to change your mailing preferences, please email us at central@itopf.org.
Category: Company literature