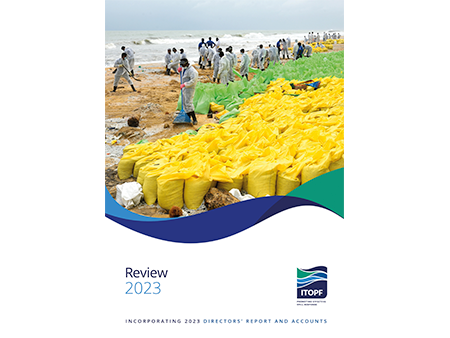 ITOPF has just published its Annual Review for 2023. This report incorporates financial statements for the year ending 20th February 2023 and provides notice of our Annual General Meeting at ExxonMobil Houston Campus, USA on 16th November 2023.

In the Review, Chairman, Erik Hånell, President & CEO of Stena Bulk, reports on another busy year for ITOPF. This included the opening of an office in Singapore, navigating the Russian sanctions situation, attendance on-site at ten new incidents, as well as numerous contingency planning and advisory assignments for stakeholders around the world.
Hard copies of the Annual Review are currently being sent to ITOPF Members and contacts, unless requested otherwise. If you would like to change your mailing preferences, please email us at central@itopf.org.
Category: Company literature