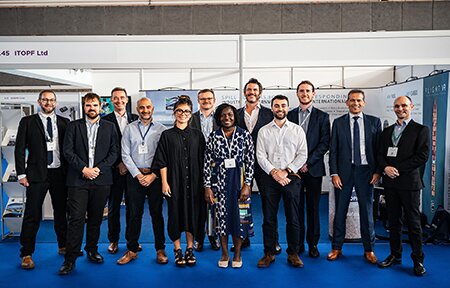 The spill response community came together for Interspill 2022 at the RAI Centre in Amsterdam in June and showcased innovative solutions to improve global readiness and response.
ITOPF contributed a short course on Monday 20 June, before the opening of the main conference and exhibition.
Following on from the short course ITOPF colleagues presented the following papers:
'Is greener cleaner? Spill implications from alternative marine fuels' Authors – Andrew Le Masurier/Angela Pinzon
'Spill response during the Covid-19 pandemic' Author – Conor Bolas
'Spatial distribution of global marine oil tanker spills over half a century' Author – Naa Sackeyfio
'Nurdles – one container, a billion problems.' Authors – Sam Durrance/David Campion
'Responding to ship-source pollution, when does response stop being sustainable?' Authors – David Campion/Richard Johnson/Tim Wadsworth
'Assessing environmental damage claims from oil spills' Author – Alex Hunt as part of the Interspill Academy
'Common challenges faced in implementing effective environmental monitoring: an international perspective' – Miguel Patel as part of the Premiam Conference.
Richard Johnson, Technical Director for ITOPF said, "As a member of the Interspill committee I was pleased to see the event come to life in Amsterdam and to see so many members of our community back together again.
"I was immensely proud of the work the ITOPF team undertook leading up to and during the event, and fully appreciate the benefit of having this forum to discuss issues and innovative solutions."
Interspill 2022 was one of the first face-to-face events since the start of the pandemic with more than 1,200 delegates attending across the week.