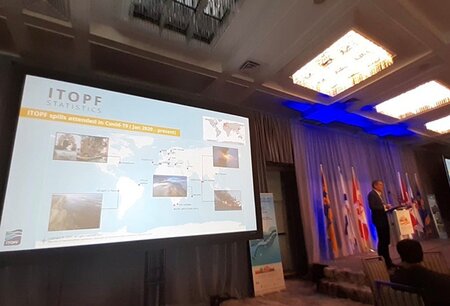 The first International Oil Spill Science Conference (IOSSC) took place in Halifax, Canada and provided a platform for the research and oil spill response communities to work together to deal with challenges in pollution response.
Technical Director, Richard Johnson was in attendance for ITOPF and delivered a presentation, 'Science driven response', diving into ITOPF's experience, looking at the key factors for success in effective incident management.
The Industry Technical Advisory Committee (ITAC) also took place during the conference, the forum was established in 1996 to address oil spill response issues to its member organisations and the wider response community.
More than 250 delegates attended in person with 150 more tuning in online, with a variety of topics being discussed which included contingency planning, spill identification, emerging spill response challenges, response technologies, consequences of oil spills and many other current themes in spill response.