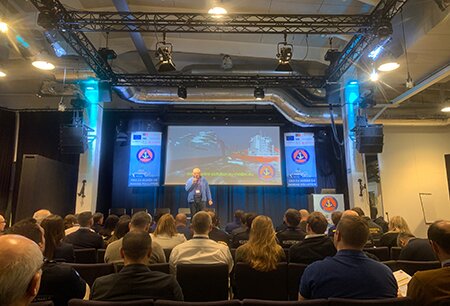 Dr Conor Bolas of our Technical Team has been in Porvoo, Finland this week representing ITOPF in an EU Module Exercise (MODEX), a new discussion based exercise as part of the EU Civil Protection programme.
Taking part as a Subject Matter Expert, Conor has spent the week engaging with marine and environmental administrations, coast guards, navies and government representatives, in a spill response scenario.
The 20 participating nations and their respective authorities also came together to discuss previous incidents, comparing how their response approaches vary from one another and how the different regions (Baltic, Atlantic and North Sea, Mediterranean and Black Sea) can learn from neighbouring countries.