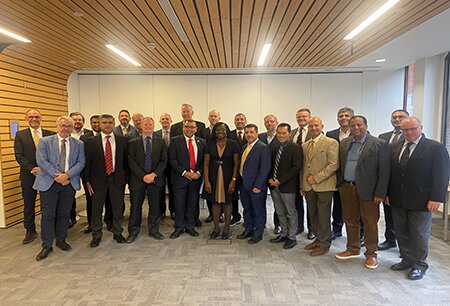 Oil Companies International Marine Forum (OCIMF) held a joint seminar with its Publication and Advocacy (P&A) committees attending, with updates on the SIRE 2.0 programme.
The joint seminar also included presentations from two members of the ITOPF Technical Team, Information Data Analyst, Naa Sackeyfio and Technical Adviser, Andrew Le Masurier.
Naa presented on the spatial and temporal analysis ITOPF completes of oil spills from tankers, using GIS in its approach to recording oil spill data. Andrew then presented on the emerging usage and trends of low and ultra-low sulphur fuel oils, and their fate and behaviour when spilled.
The joint seminar also included an overview of EU energy and maritime regulations, plus updates from OCIMF on its work and the IMO.