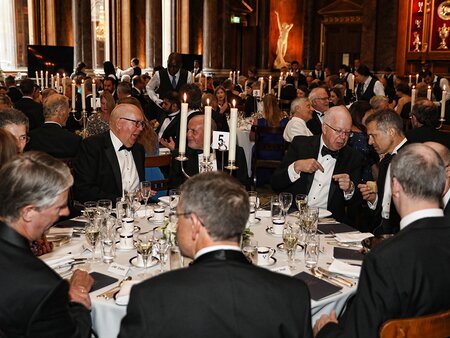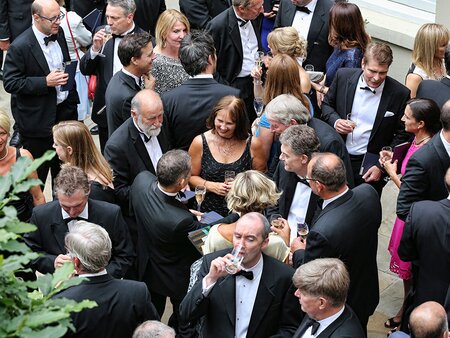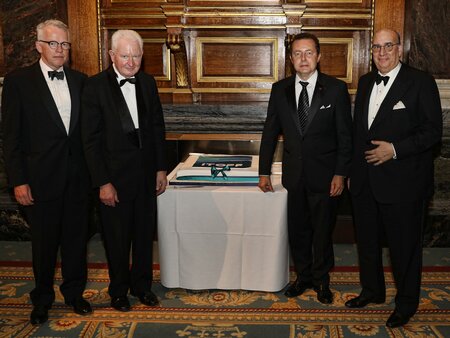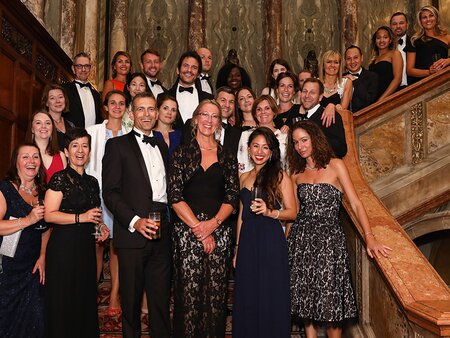 ITOPF celebrated its 50th anniversary with a gala dinner at the historic Drapers' Hall in the City of London. ITOPF staff and directors, past and present, were joined by many friends and partners from government and industry to mark this important milestone.
ITOPF was created on Christmas Eve 1968, in the wake of the TORREY CANYON incident, to administer TOVALOP, a voluntary oil spill compensation scheme. In the intervening years, it has evolved to become the leading and trusted provider of technical advice on ship-source spills worldwide.
In his welcome address, ITOPF's Chairman, Paddy Rodgers, CEO of Euronav, praised the commitment of shipowners and their insurers in supporting ITOPF far beyond its original administrative remit to become what it is today – the world's most respected authority on the fate and effects of oil spills from ships, available to attend on-site at incidents 24/7, 365 days a year. He applauded the dedication of the staff and thanked the Board of Directors for generously giving of their time and resources to support ITOPF's work in promoting effective spill response.
Looking forward to the next 50 years, guest speaker, Rohit Talwar, a global futurist, entertained the 200-strong international audience with a thought-provoking talk on what shipping in 2068 might look like. Russian artist Anna Strelkova then charted the story of ITOPF through a stunning animation using sand, dissolving our old logo and revealing a new one.
ITOPF's Managing Director, Dr Karen Purnell, rounded off the evening with a closing address in which she announced that, henceforward, the organisation would be known only by the acronym ITOPF, dropping its full name altogether. She also thanked all those who had served and supported ITOPF over the past 50 years, highlighting the remarkable organisation that ITOPF is and the importance of building lasting relationships.
Celebrating 50 years publication