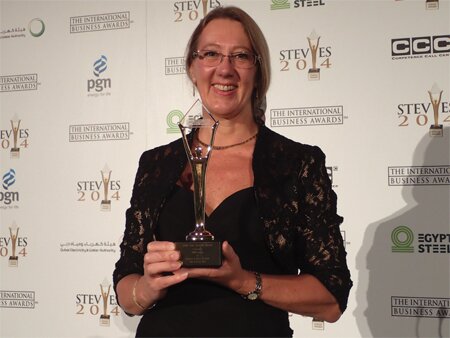 Dr Karen Purnell travelled to the International Business Awards ceremony in Paris at the weekend to receive the prestigious Gold Stevie Award for ITOPF's series of training videos.
During a short speech, Dr Purnell paid tribute to the long-term commitment of the world's shipowners and their insurers to ensuring that cargo reaches its destination safely. She thanked the team back in London for their dedication to the filming project and remarked that she didn't realise that ITOPF had so many talented actors and actresses! She acknowledged the skill of the production team at True North (represented at the ceremony by Will Rowson) for its ability to transform ITOPF's vision into reality.
View Response to Marine Oil Spills film series on ITOPF's website.
Category: Training & Education