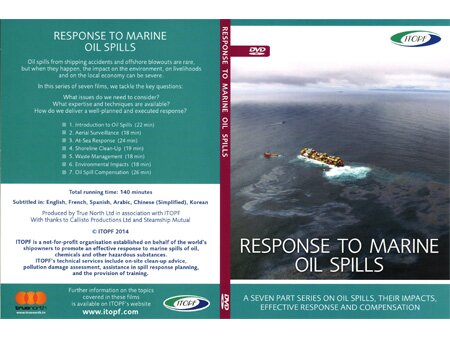 The DVD of ITOPF's award winning seven-part film series "Response to Marine Oil Spills" is now available to order online. This is priced at £10 including postage and packing to cover the cost of producing the DVD.
Though the films are freely available to view on our website and via the ITOPF App, the DVD provides added flexibility as each film is divided into chapter headings, making it easy to skip to relevant sections when showing the films at meetings or training courses.
Subtitles are provided in Chinese, French, Spanish, Arabic, Korean and English.
Categories: Information Services, Publications