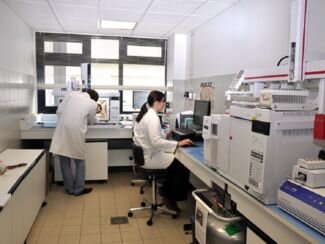 ITOPF is pleased to announce the winner of its 2023 Research and Development (R&D) award as the PLASTOIL project, with funding granted to the Centre for Documentation, Research and Experimentations on Accidental Water Pollution (CEDRE).
PLASTOIL will research how a mixture of low-density polyethylene (LDPE) plastic pellets (nurdles) and propulsion fuel behaves and interacts in the marine environment, using two types of fuel oil: one low sulphur fuel oil (LSFO) and one gasoil.
The goal of the project is to produce guidelines on response techniques and to provide an overview of the waste treatment options available when responding to spills of this type.
A spill of plastic pellets affecting the Sri Lankan coastline in 2021 highlighted the risks of interaction with other pollutants present on board such as fuel oil, this study will aim to reduce the gaps in knowledge on how nurdles behave in the environment and with other pollutants.
Speaking on this year's award, Technical Director, Richard Johnson said, "It is vital for us to enable projects like PLASTOIL to exist through our R&D Award funding, as we can see from recent cases the risks posed to the environment by spills of plastic pellets are high.
"As always, we had a very strong year of applications with the quality of projects really shining through.
"Increasing the knowledge bank on how plastic pellets behave in the marine environment will only bolster the ability to respond effectively to these spills and sharing the knowledge with coastal states and other response organisations will benefit us all in the future."
Since it began in 2011, the ITOPF R&D Award has distributed more than half a million pounds on research and development projects worldwide.
Further information on the Award, including updates on previous award winners, can be found on the R&D Award Page. The deadline for applications for the 2024 ITOPF R&D Award is 1st December 2023.
Potential candidates should not hesitate to contact us if they have any questions about the Award by emailing rdaward@itopf.org