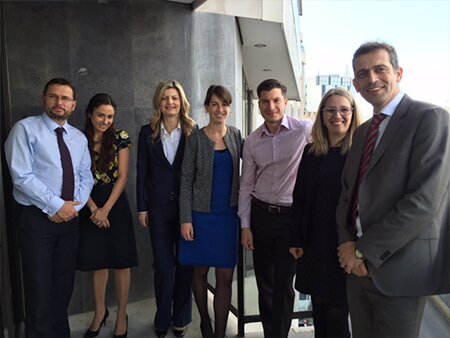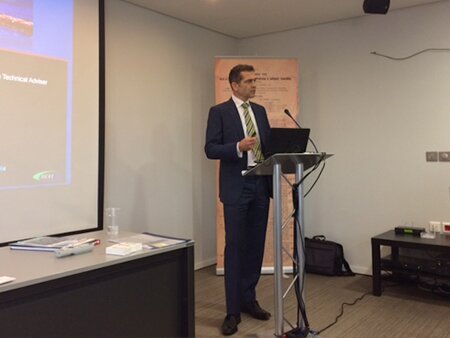 ITOPF is taking to the road to meet more of our P&I Club contacts and shipowner Members and Associates and to raise awareness of our role and activities.
Last week we visited Piraeus, a major international maritime and shipping hub, and delivered a half day Seminar to P&I Club representatives along with maritime lawyers and surveyors. The event was hosted by the West of England P& I Club and attended by 80 participants from a variety of backgrounds and experiences.
The seminar began with an introduction to ITOPF, followed by more in-depth talks on our role in spill response, claims assessment and the disciplines of fisheries and environmental damage. Two case histories demonstrating ITOPF's on-site role were also provided. ITOPF presenters were Richard Johnson, Mark Whittington, Nicky Cariglia and Pauline Marchand
Subsequently, ITOPF spent three days visiting a number of P&I Clubs individually and had engaging discussions with some of our Piraeus based shipowner Members and Associates.
Photos: Richard Johnson presenting at the seminar hosted by the West of England P&I Club (photo courtesy of West of England)
Meeting with some of the team at Skuld (photo courtesy of Skuld)
Category: Training & Education