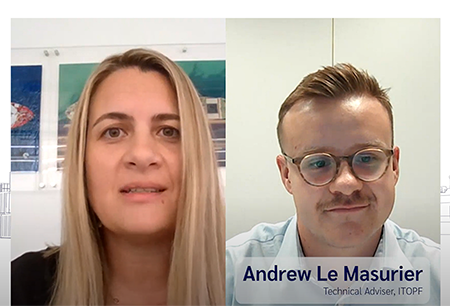 ITOPF took part in The Standard Club's video series on alternative fuels with Technical Adviser, Andrew Le Masurier representing ITOPF.
The series is called: 'Spill response and implications of alternative fuels: Biofuels and Liquified natural gas (LNG)' and featured Eva Kelesidou, Senior Claims Executive for The Standard Club alongside Andrew.
Both are part of the Standard Club Alternative Fuels Advisory Panel (SAFAP) and they discussed spill response, and the handling of alternative fuels and what effects these types of fuels can have on the environment when spilled.
Andrew and Eva also discussed the possible implications for claims of spills of alternative fuels, more information can be found here along with the video of their discussion: https://www.standard-club.com/knowledge-news/alternative-fuels/videos/