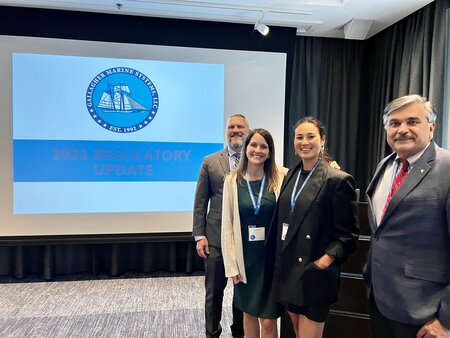 Technical Adviser, Ayumi Therrien visited Hamburg and Rotterdam to deliver presentations to shipowners as part of Gallagher Marine Systems - LLC annual seminar on regulations to ship navigating in North American waters.

While there, Ayumi spoke about the role we have as spill responders and services we provide to the maritime industry, governments, and coastal authorities.

Ayumi also delved into the emerging risks we are facing in the spill response industry, particularly looking at challenges faced during spills of plastic pellets. Some of which can include the remobilisation of buried or sunken pellets in strong surf conditions and understanding how we can measure the impacts of these spills in the environment.