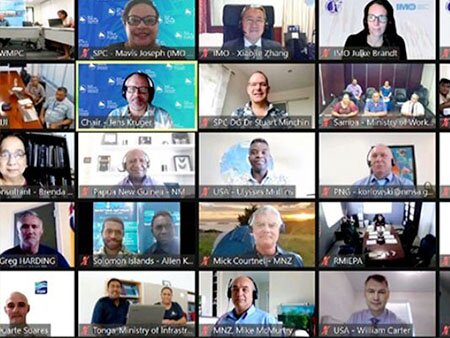 ITOPF was one of the speakers at the Regional Workshop on the Ratification and Effective Implementation of Conventions Relating to Oil Spill Response, Liability, and Compensation for the Pacific Island Region, held virtually over four days in October. The event was jointly organised by IMO, the Secretariat of the Pacific Regional Environment Programme (SPREP), and the Pacific Community (SPC), under IMO's Integrated Technical Cooperation Programme (ITCP).
Duarte Soares gave a presentation on cases where international cooperation/support were important during oil spill response operations and presented ITOPF's perspective on lessons learned from on-site attendance at the SOLOMON TRADER incident (January 2019) in Rennell Island, Solomon Islands.
The workshop was attended by over 50 participants including maritime stakeholders from the 12 Pacific Island countries, Australia, France, New Zealand and the United States Coast Guard. Part two of the workshop will be held virtually in February 2022.
Photo: IMO
Category: Training & Education