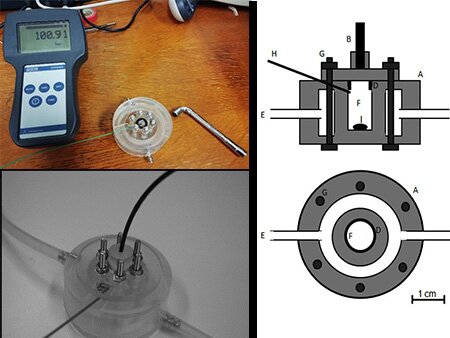 We are pleased to announce that the beneficiary of the 9th annual ITOPF R&D Award is BAUPRE (Biological Assessment Under Hydrostatic Pressure), a project led by Orphy (a research unit in physiology from the University of Western Brittany, France), in partnership with Cedre and TOTAL SA.
This project is designed to improve the methodology used by laboratories to simulate the effect of hydrostatic pressure. Specifically, the project will investigate how pressure influences microbial activity and toxicity of oil and chemicals on deep-sea ecosystems. The researchers will use the scenario of a deep-sea leakage of fuel oil to measure the rate of biodegradation of the fuel oil at different pressures by simulating depths of up to 1500m. In addition, the researchers will measure the toxic effect of pressure on bacterial strains using reference toxins. The outcome of this research should provide data on the effect of hydrostatic pressure on the survivability, growth, and activity of bacteria responsible for biodegradation of pollutants at depth e.g. from sunken vessels or blow-outs.
The project will take 12 months and builds on preliminary results obtained by an earlier EU-funded project called BIOPADE.
ITOPF's Managing Director, Dr. Karen Purnell, said "This is an original and promising project using cutting-edge methodology. Its findings should pave the way to providing better quality biological data, more quickly, in the event of a spill of oil or HNS from a vessel sinking at depth."
Since the ITOPF R&D Award was set up in 2011, £400,000 has already been distributed to eight separate R&D projects worldwide on behalf of ITOPF's shipowners and their P&I insurers.
From 2021, the amount of the Award will increase from £50,000 to £75,000. This will be used to support a combination of PhD and short-term projects which have the potential to lead to improvements in spill preparation and response, as well as new techniques for monitoring and restoring environmental resources.
Information on the Award, including updates on previous award winners, can be found on our website: http://www.itopf.org/in-action/r-d-award/. The deadline for applications for the 2021 ITOPF R&D Award is 30th November 2020. Potential candidates should not hesitate to contact us if they have any questions regarding the Award by emailing rdaward@itopf.org.