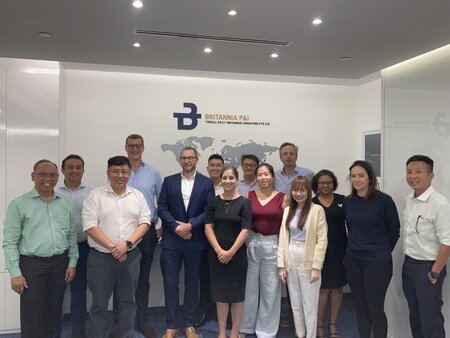 ITOPF Singapore Team visited Britannia P&I Club in Singapore to discuss the role and functions of ITOPF in the maritime industry and during pollution event response.
David Campion, Lauren Fearenga and Marie Lee demonstrated our knowledge, expertise and services available to our members, shipowners, governments and partners to Britannia P&I Club and Singapore Maritime Foundation (SMF).
This visit forms part of ITOPF's commitment to responding with more agility to pollution events in the Asia-Pacific region.