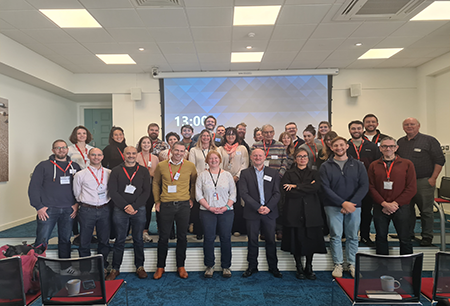 ITOPF's Technical Team ventured to Cefas headquarters in Lowestoft for a workshop on post-spill environmental monitoring in marine locations.
Lasting two days, the visit included a tour of the Cefas labs and facilities with demonstrations of sample and data analysis.
Cefas hosted a panel discussion with some of its key scientists discussing various hot topics in relation to ship-sourced marine spills.
The ITOPF team delved into the science of hydrocarbon fingerprinting, the design and planning of post-spill monitoring programmes and ecotoxicology studies.
Technical Adviser, Angela Pinzon gave a presentation on ITOPF's role in post-spill monitoring scenarios and recent case studies.