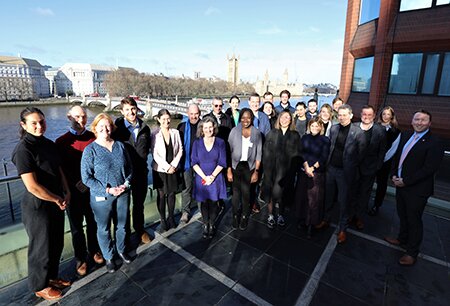 ITOPF visited IMO Headquarters in London to build on the long-standing relationship shared between the two organisations.
During the visit, discussions on spill response, case studies and contingency planning took place alongside introductions for newer team members from both groups.
Both organisations gave updates on their recent activities and plans for the year, as well as speaking on upcoming projects and their outputs.
Managing Director for ITOPF, Oli Beavon said: "Meeting with IMO in this forum is a great way for us to continue building on the relationships forged between us over many years.
"We were very pleased to be welcomed by IMO and for newer recruits from both sides to network and be introduced to the work we both do. We look forward to fostering this relationship for many years to come."