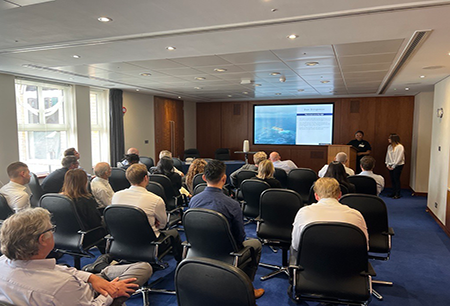 We visited the London P&I Club offices for a series of presentations on our work and a demonstration of our aerial surveillance VR app.

Ayumi Therrien delivered a talk on the services we offer, highlighting our role in responding to ship source marine pollution and Conor Bolas gave an insight into ITOPF's day-to-day activities on-site of a spill response, looking at a recent case study in the Asia-Pacific region.

Karen Young and Bridget Bulana also spoke on our membership team's work, how it operates and the processes involved in maintaining our membership databases.