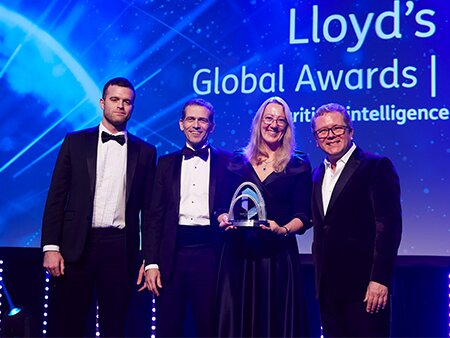 ITOPF was the winner in the category for best Environmental Programme at the Lloyd's List Global Awards event last night. This award honours the institution, company or individual that has done the most to reduce pollution of the marine environment from maritime sources.
ITOPF achieved top spot in this category as the judges felt that its 50th anniversary would be a fitting moment to recognise the valuable contribution that ITOPF makes towards promoting effective spill response and to endorse its vision for the future.
Dr Karen Purnell collected the award on behalf of ITOPF, its staff, directors, shipowners and their insurers. "For 50 years," she commented, "our team of highly credible and experienced scientists have been working on a not-for-profit basis to educate government and industry entities around the world, with the sole aim of reducing environmental and economic damage that may result from accidental spills of oil and chemicals from ships. We are delighted to receive this prestigious award in recognition of that work, marking a perfect end to our golden anniversary celebrations."
To see the full list of Lloyd's List Awards winners please visit: https://maritimeintelligence.informa.com/events/awards/lloyds-list-global-awards/2018/winners
Picture shows Karen Purnell and Richard Johnson with Lloyd's List reporter Anastassios Adamopoulos and event host, comedian Jon Culshaw, at the London Hilton Hotel, Park Lane.