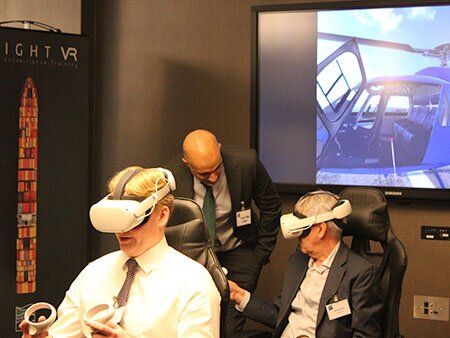 ITOPF was delighted to welcome colleagues from the maritime community to its Interactive Lunch & Learn event at The Montcalm Royal London House hotel yesterday.
Attendees were invited to immerse themselves in our new VR training app on aerial surveillance, test their claims and compensation knowledge in a fingers on the buzzer quiz, and take part in a number of other interactive activities highlighting our key services at exhibition stations around the room.
After months of meeting virtually, this was a great opportunity to reconnect in person with our partners in the shipping world, raise awareness of our activities and latest developments, and, not least, have a most enjoyable afternoon!
Category: Training & Education