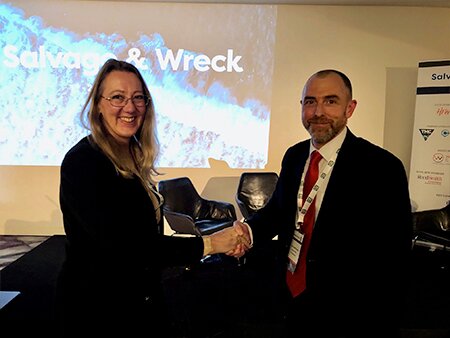 ITOPF's outgoing Managing Director, Dr Karen Purnell, wins the Salvage & Wreck Lifetime Achievement Award.
The award recognises an individual who has demonstrated leadership and made significant contributions to improving the marine salvage industry.
Karen was presented with the award on 1st December at the close of Day 1 of the Salvage & Wreck Removal Conference in London.
Karen steps down as Managing Director of ITOPF at the end of the year after 27 years with the organisation.
Congratulations Karen on this fitting accolade to your many years of service to the maritime industry!
Pictured: Karen receiving the award from Sam Kendall-Marsden, Director of Claims, Standard P&I Club