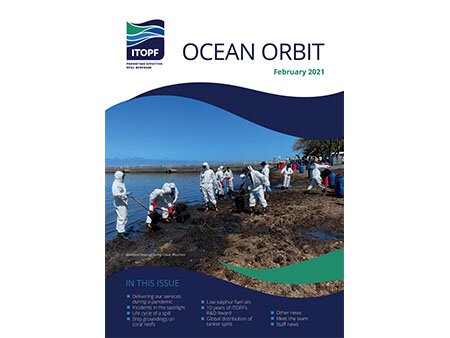 In a year dominated by Covid-19, the latest issue of Ocean Orbit reports on the steps ITOPF has taken to continue delivering its key services during these challenging and unprecedented times.
We highlight a selection of cases that we have been involved with during the past 18 months, and report on some of our work to support preparedness activities and R&D.
We look at the 'life cycle' of a typical spill from notification, through mobilisation to claims assessment and lessons learnt, and hear from four of our newer Technical Advisers on how they've found their early experiences in the role.
The newsletter also contains features on ship groundings on coral reefs and the global distribution of tanker spills over the last 50 years.
Ocean Orbit is currently only available in electronic format. Please download a copy below.
Category: Publications