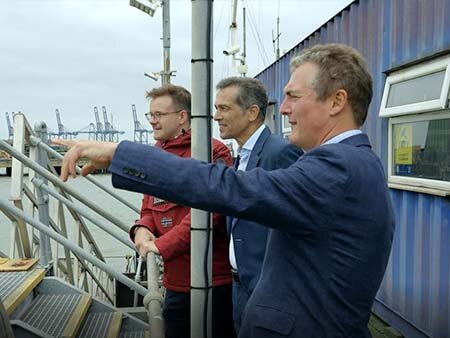 A new film showcasing the work of ITOPF is now available. This five-minute film highlights ITOPF's experience, credentials, and role during a pollution incident. It features interviews with ITOPF's Technical Director, Richard Johnson, one of our Technical Advisers, Andrew LaMasurier, and Tony Paulson, Corporate Director, West of England P&I Club. Richard sets the scene with background information on ITOPF, our funding and activities; Andrew provides a personal insight into his work as a spill responder; and Tony offers an external perspective on the organisation, highlighting the importance of ITOPF's objectivity for an efficient spill response.
The film was produced by Zinc Media as part of a project initiated by UK Maritime, and launched at London International Shipping Week. Filming took place at Harwich Port, Essex, UK, in September 2021 with the kind support of the Harwich Haven Authority.
View the film at the following link https://vimeo.com/604732937.
Category: Information Services