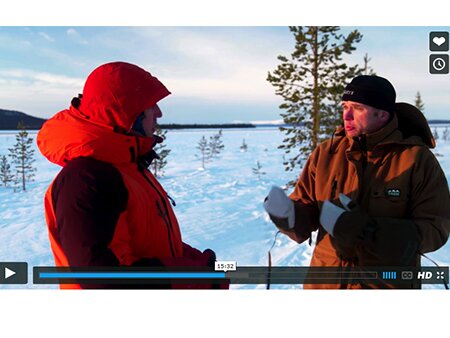 The 8th film in ITOPF's series "Response to Marine Oil Spills" is now available to view online. "Oil Spills in Cold Climates" explores the technical and logistical considerations and challenges that would need to be overcome in the event of a spill in icy waters. It includes footage shot in Svalbard (during both 24-hr darkness and 24-hr daylight conditions), aboard Fednav's icebreaking bulk carrier UMIAK in Quebec, and during an Arctic survival training course attended by ITOPF staff in Sweden. Contributions from the Norwegian Coastal Administration, Fednav, and the International Chamber of Shipping bring first-hand experience of operating in ice-infested waters, and the challenges and concerns faced by the shipping industry as it seeks to exploit shorter voyage times as northern routes open up.
The film is subtitled in ten languages: English, Arabic, Chinese, French, Japanese, Korean, Portuguese, Russian, Spanish and Turkish and is available to view online at http://www.itopf.com/knowledge-resources/library/video-library/video/8oil-spills-in-cold-climates/
The film was launched at an event for P&I Clubs at ITOPF's offices in London on 9 June.
Category: Training & Education