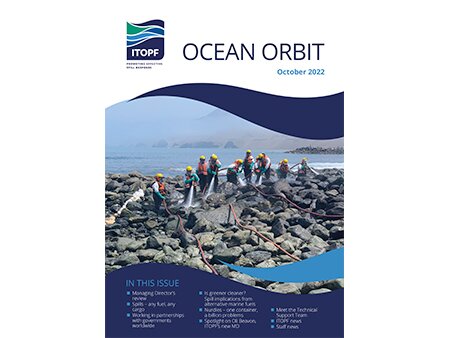 ITOPF has just published the latest issue of its newsletter, Ocean Orbit, providing an update on our news and activities over the last 18 months.

We highlight a number of recent incidents, share our experiences with nurdle pollution, and look at some of the implications of alternative fuels for spill responders.

We also hear from our new Managing Director, Oli Beavon, about his role and future plans; report on some of our work in partnership with governments worldwide; and provide an update on recent developments with training and shoreline surveying.
You can watch his interview here: https://vimeo.com/766982352/84233d55a1

Hard copies of Ocean Orbit are currently being sent to ITOPF Members and contacts, unless requested otherwise. If you would like to change your mailing preferences, please email us at central@itopf.org.
Category: Company literature