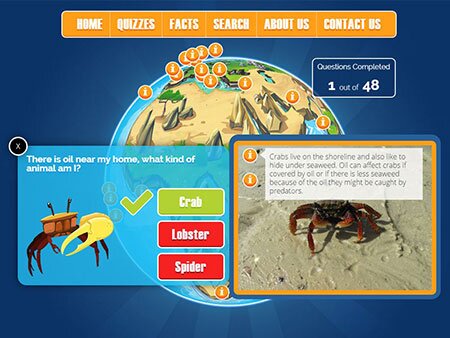 ITOPF has launched its first children's website and game. Aimed at 5 to 8 year olds, the website sets out to educate children on the marine environment, in particular the effects of oil spills and ways to help minimise any damage, all in a colourful, entertaining and interactive way.
The website contains nearly 50 interesting questions and factsheets which in turn look at the different habitats affected by spills, the equipment used for clean-up, vessel and oil types, historical spills, flora and marine animals. With thanks to AMSA and NAMEPA, there are also words search games, jigsaws and activity packs to enjoy.
The "Oil Boom" game for iOS takes players around the world on a mission to contain oil spills before they reach the shore or spread out to sea in 30 fun filled levels, with interesting facts along the way.
To visit the website click here: https://kids.itopf.com/
Category: Training & Education