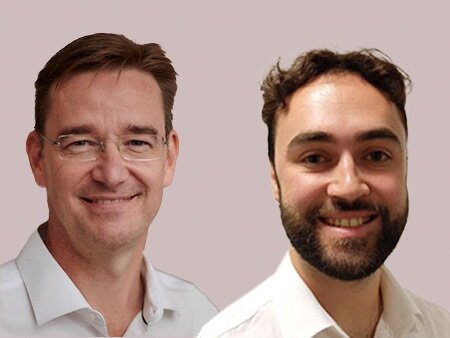 ITOPF has welcomed two new members to the team.
Oli Beavon has joined as Managing Director (designate), taking over the reins from Dr Karen Purnell who retires at the end of the year. Oli is a seasoned leader with diverse experience gained over nearly three decades with BP. He is a Chartered Engineer with an MBA and has worked and led across industry sectors including petrochemicals, gas, oil and shipping and functional teams in HR and safety. For the last three years, Oli has worked in workplace, human performance and culture.
Jamie Stovin-Bradford joins as Technical Support Coordinator, having recently completed an MSc in geophysical hazards from University College London. Jamie's role involves providing support to the team on modelling and monitoring, as well as assisting with the assessment of claims.
Picture shows Oli (left) and Jamie (right)