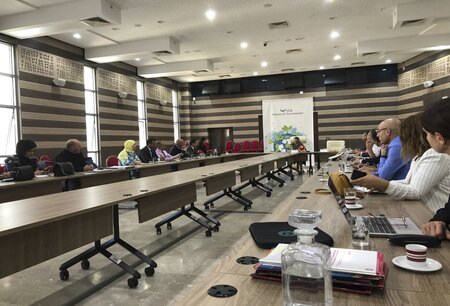 The Regional Marine Pollution Emergency Response Centre for the Mediterranean Sea (REMPEC) sub-regional workshop took place in Tunis in collaboration with ITOPF, IOPC Funds, and the International Group of P&I Clubs.
Technical Team Manager, Franck Laruelle represented ITOPF at the workshop which took place for government representatives from Algeria, Morocco and Tunisia, including the Ministry of Environment of Tunisia.
There was a focus on the international liability and compensation regime for oil pollution damage and damage resulting from incidents involving hazardous and noxious substances.
Franck provided insight into the impacts of oil on marine and coastal resources, oil behaviour at sea, and claims for compensation resulting from oil spills.