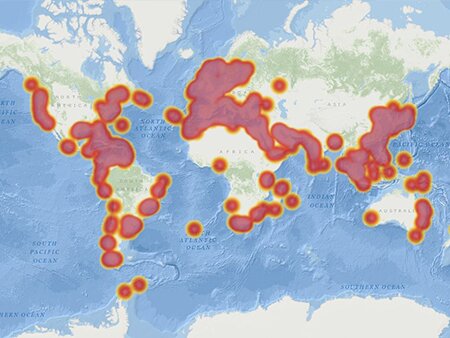 We are pleased to announce that the beneficiary of the 4th annual ITOPF R&D Award is the University of Washington, School of Marine and Environmental Affairs based in Seattle (WA), USA. The Award will be used to fund a 1-year study to identify and assess emerging risks from marine transportation.
The aim of the project is to provide information to inform spill preparedness & response in the future. The researchers propose to do this by identifying emerging risks, correlating the preparedness and response challenges they represent with historical practices, and documenting gaps in practice and communication.
The R&D Award Committee recognised that even though worldwide ship casualties have trended downwards, the nature of shipping is changing across many fronts, transforming the character and geography of risks that need to be accounted for.
ITOPF's Managing Director, Dr Karen Purnell, said "As shipping routes and products change, new risks are emerging. The challenge facing spill preparedness and response organisations is to understand how best to prepare for efficient and effective response to these emerging risks. This project will add to our understanding and aid informed decision-making."
More information on ITOPF's R&D Award can be found on our website: http://www.itopf.com/in-action/r-d-award/. Potential candidates should not hesitate to contact us if they have any questions regarding the award or if they are unsure whether their project will qualify by emailing us at rdaward@itopf.com.
Category: Training & Education