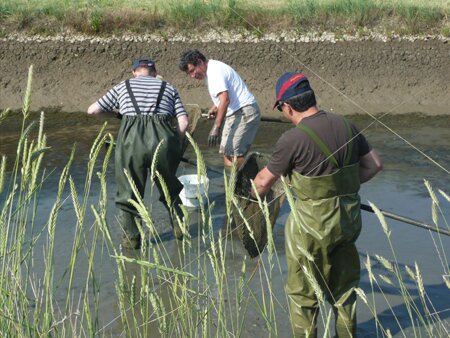 On 27th November, ITOPF visited CEDRE (Centre of Documentation, Research and Experimentation on Accidental Water Pollution) in Brest for an update meeting on the FishHealth project which won the first ITOPF R&D Award in 2012.
FishHealth is a four-year project which aims to develop a methodology for the assessment of fish health in order to provide information on the impact of chemically dispersed oil on marine fish (see http://www.itopf.com/in-action/r-d-award/winner-2012/ for more information).
The project is well underway with one year left before its completion. The meeting discussed the results obtained from challenge tests and avoidance reaction experiments conducted in 2014. One of the main focuses for the team now is the dissemination of the results at conferences and through publications.
Deadline for 2015 ITOPF R&D Award Approaching
The deadline for receipt of applications for the next Award is 31st December 2014, with the intention of granting the 2015 Award by the end of February 2015. See http://www.itopf.com/in-action/r-d-award/application-process/ for further information and an application form.