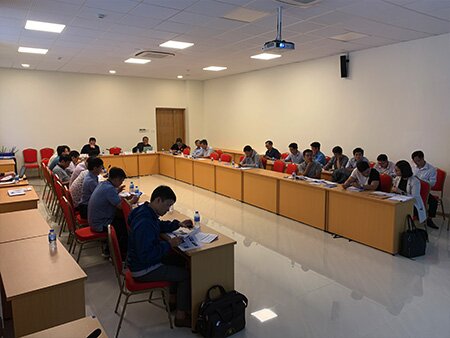 ITOPF was the lead IMO consultant at a workshop in Ho Chi Minh City, Vietnam from 26th-29th November. The focus of the four-day event was on developing Vietnam's national oil spill preparedness and response framework. This is one of a series of workshops organised under the IMO-IPIECA Global Initiative for Southeast Asia (GISEA) programme, which aims to enhance and improve national structures and capability for oil spill preparedness and response in the region.
The workshop was attended by 40 participants from ten government departments, as well as representatives from the oil and gas industry in Vietnam. Julke Brandt represented ITOPF and gave a series of presentations on different aspects of spill response, planning and compensation.
Julke will provide a report to IMO on the achievements and outcomes from this workshop.
Category: Training & Education