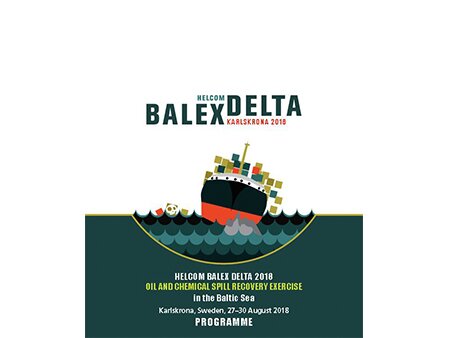 ITOPF were observers at the 29th HELCOM BALEX DELTA exercise hosted by Sweden in Karlskrona from 27th - 30th August 2018. This annual exercise tests cooperation between contracting parties of the Helsinki Convention (on the protection of the marine environment of the Baltic Sea) ensuring successful implementation of the procedures documented in the HELCOM Response Manual and demonstrating multi-national capability to respond to a major incident.
About 500 people from eight countries participated in the exercise and 18 vessels, one aircraft and one helicopter were deployed. The exercise was divided into three parts: testing the international lines of communication and the alarm chain, response to a chemical and oil spill at sea and response on shore.
The 2019 event will be hosted by Denmark.
Category: Training & Education