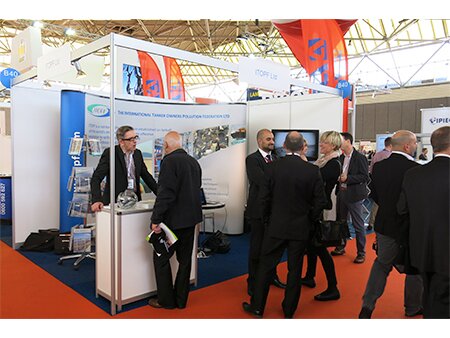 Ten members of the ITOPF team attended INTERSPILL, the leading European oil spill conference and exhibition which took place in Amsterdam last week. The event looked at potential issues to be raised from any future oil spills and provided a platform for government, industry and others to meet, discuss and network.
ITOPF was part of the Conference Organising Committee for INTERSPILL, which featured over 20 conference sessions focusing on the changing landscape of spill prevention, preparedness and response. We also chaired sessions and presented a number of papers which will be available on our website shortly.
Richard Johnson spoke at the opening plenary session on Current Issues and Challenges in Spill Response. That afternoon Kelly Reynolds chaired a session on Shoreline Issues. She also presented a paper entitled "Are post spill environmental studies becoming the norm?" the following day.
On Wednesday 25th March, Dr Franck Laruelle took part in the Future Risks: Arctic session presenting a paper on ITOPF's perspective on current challenges in responding to an oil spill in the Arctic. On the same day, Tim Wadsworth chaired a session on Emerging Technologies and Strategies.
On Thursday 26th March, Nicky Cariglia presented a paper entitled "Marine Pollution Impacts on Seabirds - Understanding and Managing the Risks".
ITOPF also submitted three poster presentations. Annabelle Nicolas-Kopec entered a poster on ITOPF's R&D Award, Susannah Musk presented on "Trends in Oil Spills from Tankers over the Past Ten Years"; and Lisa Stevens' poster was entitled "Visualising Risk: Understanding and Assessing Regions of Heightened Vulnerability Associated with Increased Seaborne Transport of Oil."
The day before the conference, Monday 23rd March, ITOPF jointly ran a short educational course with OSRL on "Oil Spill Fundamentals: All you ever wanted to know about oil spills but were afraid to ask".
ITOPF also manned a stand in the exhibition area which provided an opportunity to raise awareness of our activities, showcase our series of films and distribute our publications. It also provided an excellent meeting point for networking with partners within the spill community, including some erstwhile colleagues who are still heavily involved in the industry.
Category: Training & Education