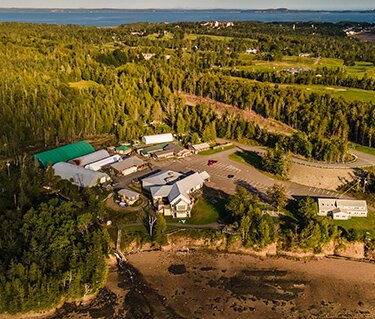 The 2022 ITOPF Research and Development (R&D) award has been granted to the Huntsman Marine Science Centre in Canada, in partnership with Bigelow Laboratory for Ocean Sciences, USA.
The winning project – POLITE – seeks to understand the behaviour of Low and Ultra-low Sulfur Fuel Oils (LSFOs and ULSFOs) when exposed to sunlight and their effects on the marine environment.
Specifically, the project aims to understand the significance of photomodification of these products when spilled in the marine environment and their toxicity to marine organisms.
Special attention will be given to how these new products may impact commercially important marine species such as Atlantic cod, American lobster, and green sea-urchin.
Part of the samples used in this project will be provided through a partnership with the Australian Maritime Safety Authority (AMSA), which is also studying LSFO's and their fate and behaviour from a response perspective.
Speaking on this year's winners, Managing Director of ITOPF, Oli Beavon said: "We are always presented with a tough choice each year as the quality of applications is outstanding.
"We felt the POLITE project will help to understand the behaviours of new fuel oils in the environment now, leading to more effective spill response in the future."
POLITE follows on from the IMO 2020 regulation, a rule which limits the sulfur in fuel oils used on board ships. With a new generation of fuel oils arising, their physical, chemical, and toxicological properties are less well understood compared to so-called traditional fuel oils.
Since it began in 2011, the ITOPF R&D Award has distributed more than half a million pounds on research and development projects worldwide.
Further information on the Award, including updates on previous award winners, can be found on the R&D Award Page. The deadline for applications for the 2023 ITOPF R&D Award is 2 December 2022.
Potential candidates should not hesitate to contact us if they have any questions about the Award by emailing rdaward@itopf.org
Category: Company literature