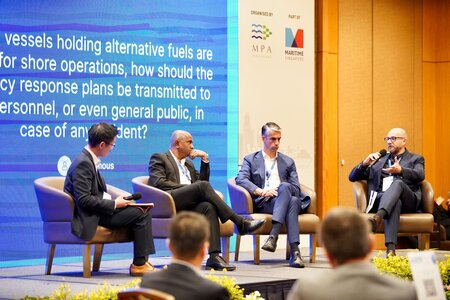 Singapore Maritime Week has come to a close and its been busy for Managing Director, Oli Beavon and the team in Singapore. More than 20,000 participants have interacted across more than 50 events over the last five days.
After speaking at #ICOPCE on the risks associated with spill of alternative marine fuels, Senior Technical Advisor, David Campion, presented at the Marine Insurance Asia conference during the panel discussion: 'Nurlding Along – Cleaning up new forms of pollution.'
David drew on experience gained from his on-site attendance at spills of plastic pellets and spoke on the challenges presented by responding to spills of this type.