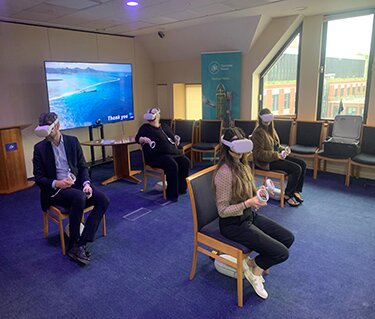 As part of our continued outreach to stakeholders, we visited Steamship P&I Club where we delivered presentations and case studies alongside our Virtual Reality experience.
During the visit, our travelling team of Tim Wadsworth, Natalie Kirk and Thomas Sturgeon gave a presentation on the role of ITOPF in which our experience, expertise and extensive range of advice was showcased.
Thomas followed on by speaking through two case studies in which ITOPF were mobilised to site and gave spill response advice on.
Our Virtual Reality experience was part of the workshop for Steamship P&I colleagues, where they were placed in a virtual scenario our Technical Advisers would typically face during the planning and execution of an aerial surveillance flight.