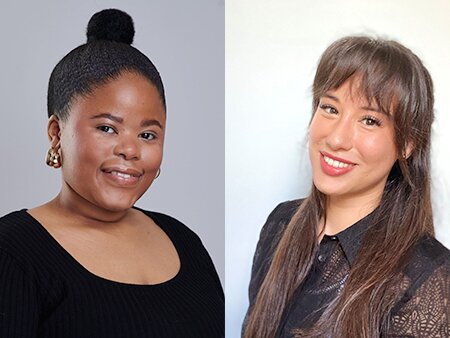 ITOPF has welcomed two new recruits to its team in Bridget Bulana, Company Secretarial Assistant and Rachel Rayne, Technical Adviser.
Bridget has a law degree and previously worked as a paralegal in financial services. She provides company secretarial support and assistance with ITOPF's membership processes, including renewals.
Rachel holds an MChem in Chemistry with Environmental and Sustainable Chemistry and an MSc in Oceanography. Before starting at ITOPF she submitted her PhD thesis in Oceanography at the University of Southampton.
Rachel's PhD research focused on the dynamics of bacterial metabolism of marine dissolved organic matter and implications for marine carbon cycling. Her experience includes materials chemistry, analytical chemistry, and work with radiotracers. Rachel carried out extensive fieldwork during her PhD which included experience at the UK Arctic Research Station in Ny-Ålesund, Norway in addition to research cruises to the Scotia Sea and Benguela upwelling.