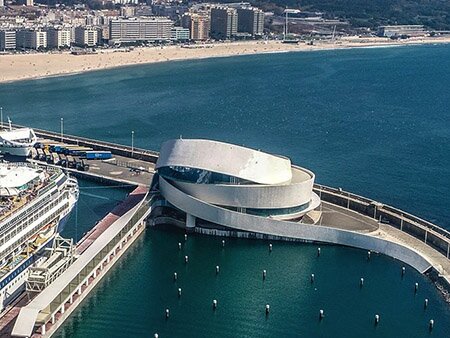 We are pleased to announce that the beneficiary of the 10th ITOPF R&D Award is the Interdisciplinary Centre of Marine and Environmental Research (CIIMAR) in Portugal. The winning project - MODELRISK - will develop end-to-end models of marine ecosystems capable of predicting ecological hazards caused by hazardous and noxious substance (HNS) spills.
Specifically, the project will look at the food web, physico-chemical properties of the surrounding environment, circulation patterns and toxicity to marine organisms of four different types of HNS (a dissolver, a sinker, a floater and an evaporator) which are commonly transported in European Atlantic waters. Studies will be focused on the Azores archipelago, a busy shipping route and area of significant ecological importance. Building on previous work, the team will also upgrade its existing HNS database to understand and predict impacts on different ecosystems, extending the applicability of the models into other geographic areas.
Dr Karen Purnell said "It was a difficult choice this year as we had several excellent applications for our 10th Anniversary R&D Award. That said, this project stood out as a way of collaborating and building on pre-existing work to achieve a greater understanding of the behaviour and effects of HNS substances when spilt in the marine environment. It will also provide a practical tool to support planning and decision making in this complex field."
Since the ITOPF R&D Award was set up in 2011, almost half a million pounds have been distributed to R&D projects worldwide on behalf of ITOPF's shipowners and their P&I insurers.
Further information on the Award, including updates on previous award winners, can be found on the R&D Award Page. The deadline for applications for the 2022 ITOPF R&D Award is 30th November 2021. Potential candidates should not hesitate to contact us if they have any questions regarding the Award by emailing rdaward@itopf.org.
(Photo shows CIIMAR headquarters, Portugal)