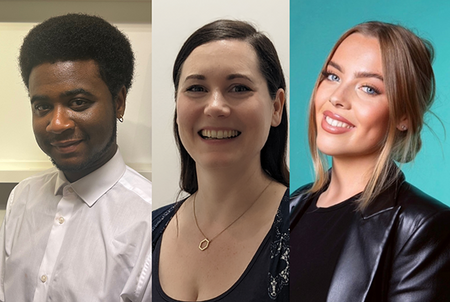 ITOPF has welcomed three new members to the team, Aaron McPherson, IT Support, and Maisie Mansfield and Teresa Rideout as Office Assistants.
Aaron previously worked as an IT (MIS) technician at a government department, supporting the smooth running of its IT and security systems. He has achieved a distinction as an IT apprentice and his role at ITOPF includes supporting the team with their day-to-day IT needs and maintaining and developing its information systems.
Maisie has a creative background. Having studied Film & TV at sixth form, she moved straight into working as a journalist, investigating animal welfare and the pet industry.
Teresa has a creative background, having studied art and photography to GNVQ level and worked as a freelance makeup artist for several years. She joined ITOPF in 2022 with support staff experience she gained from working within the financial services industry since 2013.
Maisie and Teresa are members of the Office, Administration & Travel Team and manage reception and visitor hospitality. They also provide administrative support to the wider team, assisting with facilities related duties, and organising team social events.