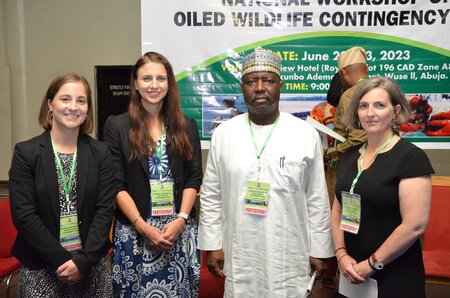 One of ITOPF's Technical Advisers, Lauren Fearenga, contributed to the delivery of a four-day workshop hosted by NOSDRA and the GI WACAF, and with the support of the Southern African Foundation for the Conservation of Coastal Birds (SANCCOB).
The workshop was centred around the National Oiled Wildlife Contingency Plan where around 130 attendees joined to learn more about the best practises involved with oil spill preparedness through a series of presentations, exercises and looking at case studies of pollution spill events.

Lauren delivered talks on what an oil spill is, how to prepare for one effectively and the different types of impacts they can have on the environment and wildlife. Through interactive quizzes and table-top exercises Lauren showed effective tenets of spill response and how the framework of an oiled wildlife contingency plan can be set-up and implemented.